IT Case AirHub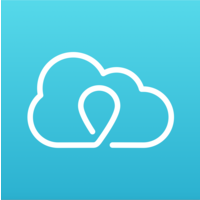 AirHub has a passion for drones and unmanned systems and their mission is to safely integrate drones into our society. For this, they are developing the AirHub Drone Operations Management platform. With this platform they offer organizations flying with drones solutions to do this in a safe, legal and efficient way.
Therefore, it is no surprise that AirHub is getting a lot of interest from the market. For example, AirHub collaborates with Rijkswaterstaat on the safe deployment of drones in incidents on Dutch water -and motorways, and in inspecting critical infrastructure.
To do this, AirHub invests heavily in risky drone innovations. The technology and market are still immature and the step to a mature market is difficult to estimate. Subsidies that support AirHub's innovations are therefore very important: through subsidies AirHub can, among other things, hire more people and that reduces the risk for AirHub.
'Evolvalor relieves us completely in finding and receiving these important subsidies. For each project and phase, Evolvalor helps us finding the best mix of options. Applying for the WBSO was the perfect first step. Since then, Evolvalor has successfully helped to submit the WBSO applications and everything that comes with it'. – Thomas Brinkman, owner AirHub
'Immediately we had a good connection with Evolvalor. They understand that entrepreneurs are busy doing business and Evolvalor can ensure in a flexible way that we can yet apply for the right subsidies.'

Because Evolvalor looks further than just the WBSO, we discovered that the SNN VIA subsidy would be a good financing option for AirHub. This was correct: this application has been successfully submitted! Because of this, Airhub is developing the Command & Control Center (CCC) with which drone flights over long distances can be planned, controlled and monitored without the obligation to be on site. This means that AirHub makes it possible for drones to be used for various applications – future -and commercially orriented – for inspections by emergency services or for medical purposes, for example by delivering medicines and emergency transport in emergency situations.
'Evolvalor is passionate, professional and flexible.

Flexibility is very important to us because there are different priorities within a company, but Evolvalor always ensures that we meet deadlines and articulate what we do even better than we can ourselves.'